Overwhelmingly People Are Checking Online Reviews
According to a 2021 consumer survey conducted by brightlocal.com, "98% of people at least 'occasionally' read online reviews for local businesses." This means the majority of people are screening for where they should spend their hard-earned money. As for the percentage of individuals who never read online reviews, the number has fallen from 13% down to just 2%. This means your business cannot afford to disregard its online reputation. Your online reputation matters, big time, and it's backed up by statistics! So, what are you going to do about it?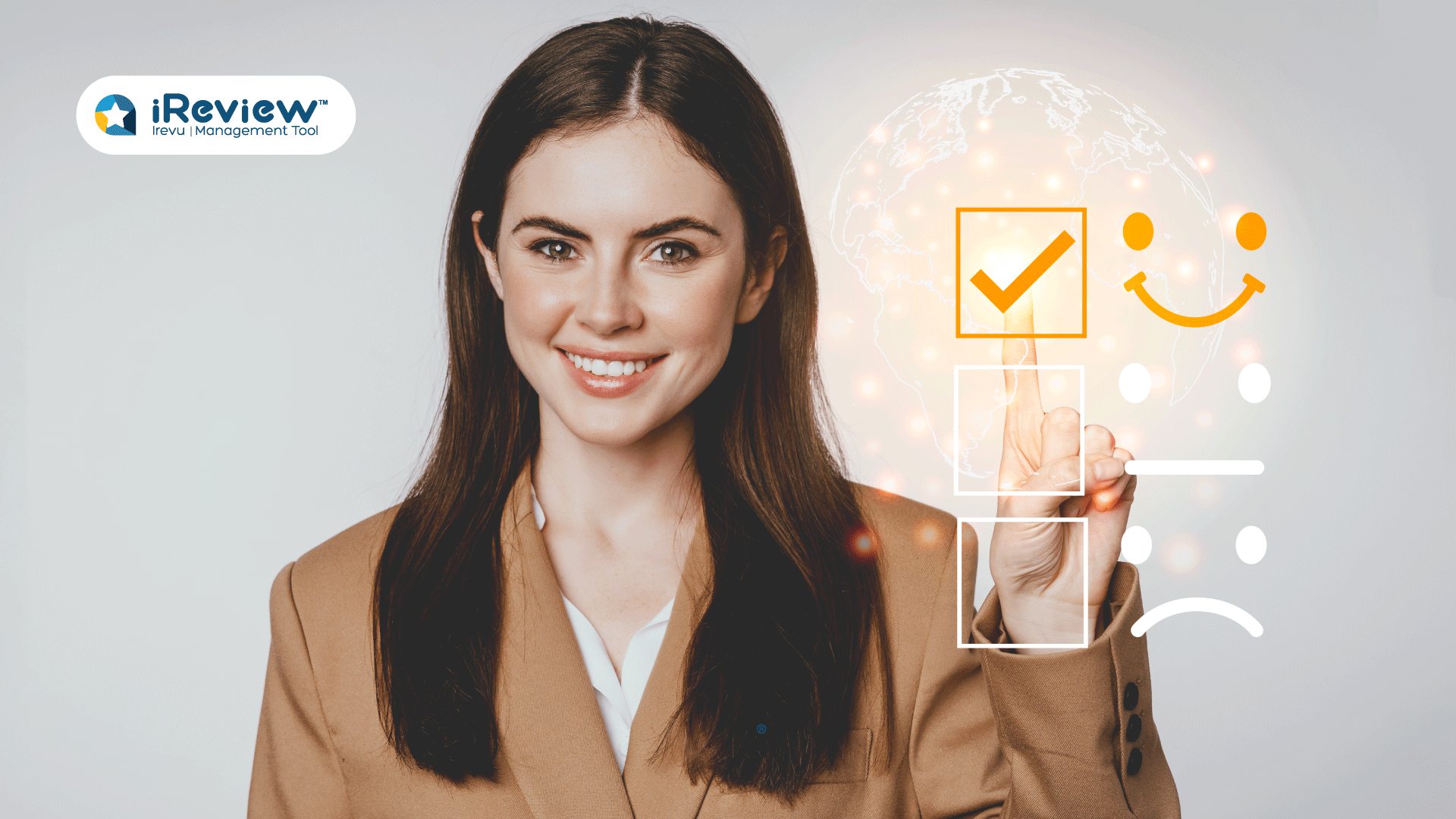 The normal businessman or woman reading this might think "ok, I'll start asking for 5-star reviews at the checkout counter and I'll stop being lazy and finally respond to reviews online for a while." However, that strategy is bound to fail and underperform using a reputation management platform like Irevu, you know why? There are too many variables to implementing that strategy. First, it assumes the business owner will continuously ask customers for a 5-star review forever. Second, it assumes the owner can trust that every customer will go online, search for the Google business listing, take the time to click the "reviews" tab, then click 5-stars, maybe write a message, and hit "post". Not going to happen, this is why so many small businesses are underperforming on their deserved Google star rating. The satisfaction of the 20% of repeat customers is not even being captured and displayed online. Both the owner and customers must be consistent, nothing is holding either of them committed, hence not even the happiest customers are leaving 5-star reviews. This means many, if not most, businesses are carelessly underperforming their true 5-star rating, but no one thinks about this. Irevu is here for the reminder!
Irevu is the reputation management platform that helps you generate more reviews, rank higher on search, and get more visibility in more places. How is using Ireuv any different than telling all your cashier staff to ask customers for 5-star reviews? Irevu makes it so your point-of-service system (tablet register/cashier / online checkout) offers a link directly to your organization's Google review page to make it as easy as possible for the customer to load up the page and leave a 5-star review effortlessly.
Imagine, if you're a business owner that offers a 10% discount to all individuals that simply scan the QR code shown next to the register and shown on the receipt, and have it stuck onto every table in the coffee shop. The result will be a plethora of 5-star reviews, diluting the minuscule number of 1-star ratings you have left into meaninglessness. Low star ratings are not bad though, they add realism and accountability to your business in the context of a high number of 5-star ratings. No one is going to trust a Google business listing with a perfect 5-star rating and over 500 reviews, that just looks like a bunch of fake accounts leaving a high rating on the owner's behalf. Especially in an age where we find out that a high percentage of Twitter accounts were just acting as fake bots. So, a few low ratings on your Google business listing adds an element of reality and trust, but just a few, Irevu wants your company to be +4.8, which takes a huge number of 5-star reviews to achieve.
Irevu also equips your business with the tools for knowing when and where it's outperforming or underperforming. Since Irevu scans and reads everything being said about your business online, from all review platforms (Google, Facebook, Instagram, Reddit, Yelp), blogs, and message boards, it highlights words as being top terms positive or negative. So you'll understand which aspects of your business need improvement or which are doing great! Irevu enables you to benchmark against your competition, by knowing these analytics, you will work better and smarter.
Try using a reputation management platform today, so many businesses are not taking their Google ratings seriously and are missing out on a tremendous amount of revenue. Start improving your reputation and cash flow today!
https://www.brightlocal.com/research/local-consumer-review-survey/